Why TOPCLEAN?
(3 REASONS)
Under the Minamata Convention, the production and trade of fluorescent lamps and mercury lamps will be prohibited by 2020. It is highly likely that the restrictions of collection, disposals and transport of industrial waste containing mercury, such as fluorescent tubes waste, will become stricter.
To be ready for this, let us introduce our fluorescent tubes waste separate shredding / mercury treatment equipment "TOPCLEAN" which would be the best choice for your company.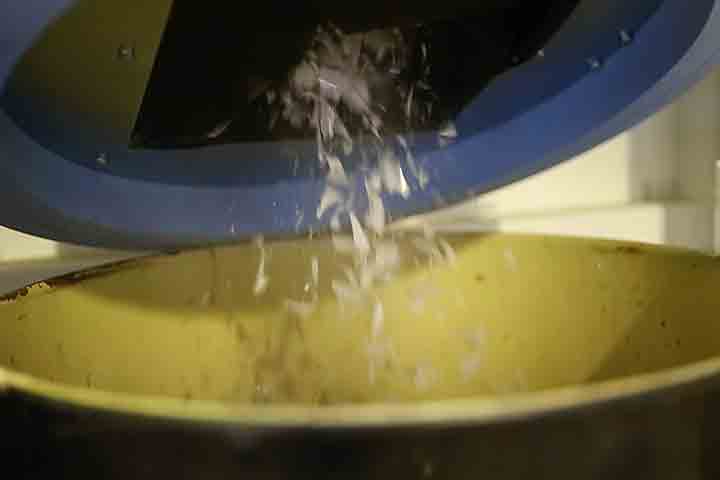 Separate disposal of fluorescent tubes waste
With TOPCLEAN, fluorescent tubes waste can be separately shredded. More specifically, glass covers and mouthpieces will be collected into different containers, whereby no manual operation is required. In addition, no fluorescent powder containing mercury will be scattered or evaporated. The equipment is safe and environmental friendly.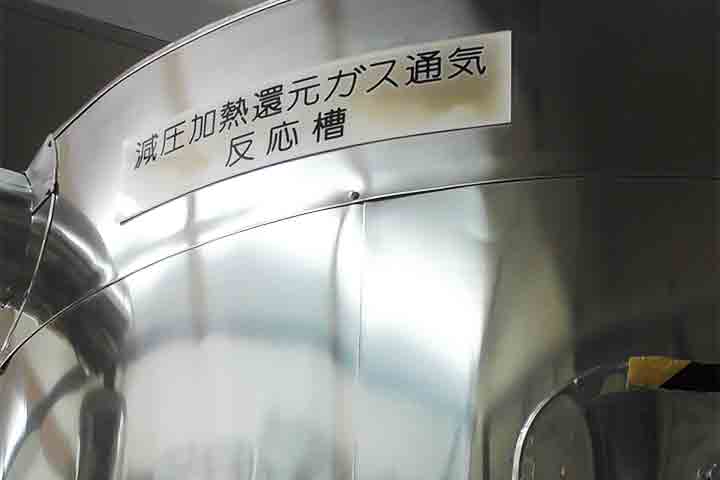 In-house mercury treatment
TOPCLEAN treats mercury with a "decompression heat reduced gas reduction method." Using this method, mercury can be treated in a safe manner without employing a third party service provider. Separating mercury at 500 degrees C, which is lower than other techniques, will achieve a shorter treatment time, and there are no CO2 emissions due to discharging or roasting. It is environmentally-friendly equipment.
* The mercury treatment equipment is optional. For details, please contact us.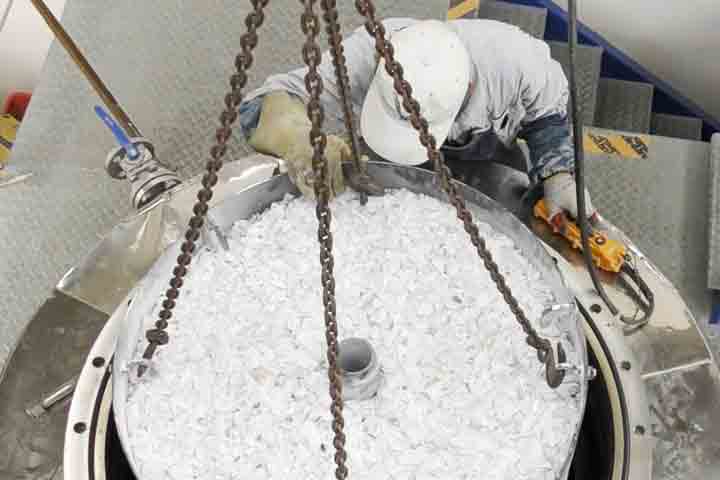 Cost reduction and improved profitability
With TOPCLEAN, the whole process from separated shredding of fluorescent tubes to extraction of mercury can be internally done. This will eliminate any transportation costs, service fees for a third party service provider, as well as labor costs for the shredding work. The equipment significantly contributes to cost reductions and profitability.
* The mercury treatment equipment is optional. For details, please contact us.
Flexible
combination
TOPCLEAN consists of fluorescent tube waste shredding equipment and mercury treatment equipment. You may choose both or the fluorescent tube waste shredding equipment only. We offer three types of fluorescent tube waste shredding equipment to meet the needs of different types of fluorescent tubes as well as the required capacity.
TOPCLEAN is designed to accommodate the collection / treatment capacity of general industrial waste disposal service providers. Its compact size and reasonable price are recognized by a number of customers.
* The mercury treatment equipment is optional. For details, please contact us.
17-year history
We, OHMORI MFG CO., LTD., having a 55-year history since its establishment in 1961, have been engaging in design, manufacturing and the installation of industrial machinery which contributes to the improvement of production lines and their efficiency, always focusing on made-to-order requests to better serve our customers.
TOPCLEAN is one of our products which have been developed with our long-established proposal abilities, technological capabilities and quality. Since its release 17 years ago, the equipment has been continually improved, we pride ourselves on our product in terms of not only shredding efficiency but also reliability and durability, which are outstanding from other companies' products.
If you are considering newly installing or replacing fluorescent tubes waste shredding equipment, our TOPCLEAN would be the best choice!